Bringing Nonprofits together
Every year, the funders of OCG join together to host a one day summit for local nonprofit leaders. This event allows OCG members and Orange County nonprofit leaders to come together to learn, collaborate and grow.
OC Grantmakers Summit 2021
Thank you to those who attended the Orange County Grantmakers 2021 Annual Summit!
Keynote Speeches (Video Links)
To view the Agenda and more information:
OC Grantmakers Summit 2020
October 15-16 & 19-20, 2020
Thank you to those who attended the Orange County Grantmakers 2020 Annual Summit!
Keynote SESSION VIDEO LINKS
Day 1 Morning Keynote: Vu Le
"A Conversation Around Equity, Nonprofit Leadership, and Drawing a New Fish."
Day 2 Morning Keynote: Kathleen Kelly Janus
"Recovering Together: How Nonprofits, Government and Business can Collectively Work Towards a More Equitable Future."
Day 3 Morning Keynote: Ruha Benjamin, Nupol Kiazolu, Ali Edwards, L. Song Richardson
"A Fireside Chat on Equity, Race, and How to Inspire Action" (audio only)
Breakout Session Speakers
Fred Ali
Eric Altman
Regina Birdsell
Bill Bracken
Lucy Salcido Carter
Samuel J. Casey
Eduardo Cisneros
Ely Flores
Harald Herrmann
Dean Kim
Dr. Bryant Marks
Megan McClaire
Perla Ni
Anne Olin
Carlos Perea
Dawn Reese
Alex Serna
Rick Stein
Jack Toan
Zoot Velasco
Sid Voorakkara
Marcus Walton
Kevin Mo-Wong
Iliana Welty
Daniel Zingale
Annual Summit Award Winners
The Sister Regina Legacy Leader Award recognizes nonprofit, professional or volunteer leaders who demonstrate humble character, a long-term commitment to Orange County's nonprofit community, and years of quietly working for the betterment of Orange County as a whole.
The OCG Outstanding Change Maker Award recognizes and celebrates individual(s) that are doing extraordinary things to make Orange County a better place to live, work and thrive in.
The Emerging Leader Award seeks to honor an up-and-coming nonprofit and/or philanthropic professional who has made a significant contributions to their field, and who has demonstrated their potential for leadership and continuing service.
OC Grantmakers Summit 2018
Thank you to those who attended the Orange County Grantmakers 2018 Summit! We hope you found the day inspiring, educational, and fun.
Nicole Hockley
Founder & Managing Director, Sandy Hook Promise
Jessica Ladd
Founder, Callisto
Dr. Manuel Pastor
Professor, Sociology and American Studies & Ethnicity, USC
Reverend James Lawson
Civil Rights Leader
Breakout Session Speakers
Asmaa Ahmed
Hussam Ayloush, MBA
Dave Barton
Elizabeth Campbell
Sandy Chiang
Peg Corley
Mary Anne Foo
Anne Grey
Miguel Hernandez
Roberto Herrera
Dr. Ana Jimenez-Hami
Joanna Lee
Susie López-Guerra, Ed.D
Paula Margeson
Adriana Martinez
Marshall Moncrief
Edward Muna
Dawn S. Reese

Richard Stein
Iliana Soto
Sandra Viera, MPA
Rev. Mark E. Whitlock, Jr.
OC Grantmakers Summit 2017
The 2017 Conference focused on our nonprofit Executive Directors, CEO's and Presidents, diving deep into a conversation around equity and innovation.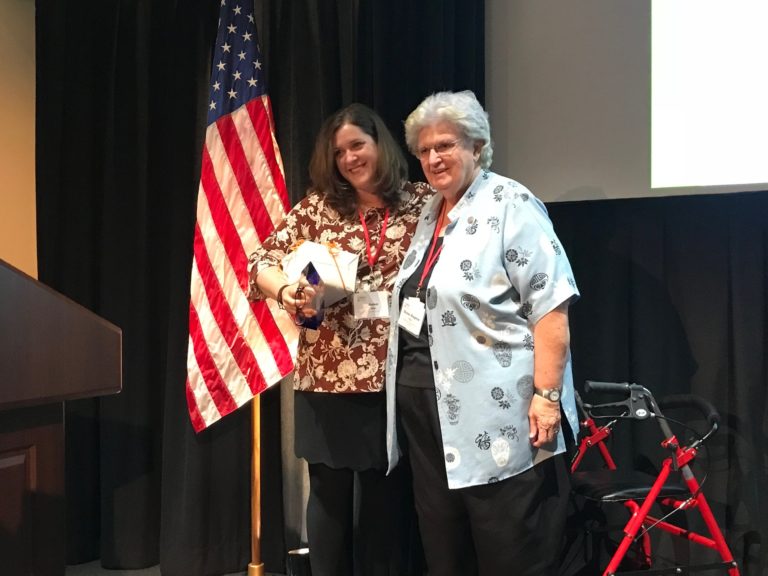 OC Grantmakers Summit 2016
The 2016 Summit was the largest conference to be hosted by Orange County Grantmakers. Topics focused on transformational leadership, innovation and development myths.
POWERPOINTS
OC Grantmakers Summit 2014
Are You Ready to Upgrade?
The 4th two day summit invited even more organizations and focusing on innovation in the nonprofit sector.
OC Grantmakers Summit 2013
The 3rd summit stayed with the two day format, and added "emerging leaders" to the invite list in addition to nonprofit chairs and executives. Topics included real-time strategies for bolstering nonprofit efforts in development and planning.
OC Grantmakers Summit 2011
The 2nd summit was hosted over two days and added board chairs. Conversation focused on leadership, development and how to improve communications with donors and board volunteers.
OC Grantmakers Summit 2010
Embracing Chance, Creating Community
The first summit was an organic response to the brutal impact of the recession on the nonprofit sector in 2009. Hosted in one day, attendees focused on how to manage and refocus in hard times. The day ended in a vibrant town hall.